YDP's Massage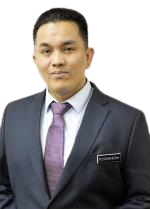 Assalamualaikum warahmatullahi wabarakatuh dan Salam Sejahtera.
ASSALAMMUALAIKUM W.B.T
SALAM SEJAHTERA
SALAM MPJ PRIHATIN DIHATIKU
Syukur Alhamdulillah because due to His bounty and permission we can continue our efforts in fulfilling the duties and responsibilities of managing and administering MPJ towards better progress and development as well as better service and treatment to customers.
The preparation of this website is one of the initiatives taken by the management of the Council to provide the latest information more quickly, accurately, easily and effectively in line with the vision of MPJ which is' Making Jasin district a Dynamic Municipality that prioritizes sustainable and smart development by 2020.
In realizing and fulfilling the needs of the local community in line with the needs during the launch of the slogan "MPJ Prihatin Dihatiku" has been implemented so that all levels of society can feel the impact of activities and actions made by the council. The launch of i-kepoh from KPKT and SISPAA from the Chief Minister's Department is one of the efforts that has been carried out to facilitate the community in making direct complaints to the council in a more orderly and systematic manner.
As a government agency that is always close to the people and ready in every service in providing comfort and well-being to the community, the Council always strives to provide accurate information and provide the best service in every action that will be carried out.
This website is one of the communication platforms that are used in providing facilities to the people to channel complaints, information or get any info quickly and effectively.
In this regard, I hope that this MPJ website can provide the best benefits to all users and make the best use of it.

MPJ Prihatin Dihatiku
Thank you.
YBrs. Tuan Rosemanizam bin Mohammed Nalif
YANG DIPERTUA
MAJLIS PERBANDARAN JASIN